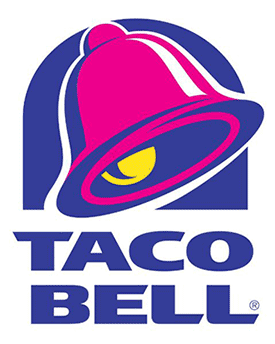 When it comes to fast food Taco Bell comes in as one of the most popular fast food chains in the nation. They are the go-to Mexican-inspired fast food restaurants for many people. Taco Bell has been known for their colorful brand with pinks, purples, and yellows. That is the look the brand has used for quite some time. Their old logo was not bad at all, in fact, it fit with their culture and brand. It represented a multicultural brand with different flavors that everyone seemed to connect with.
Taco Bell Logos Over the Years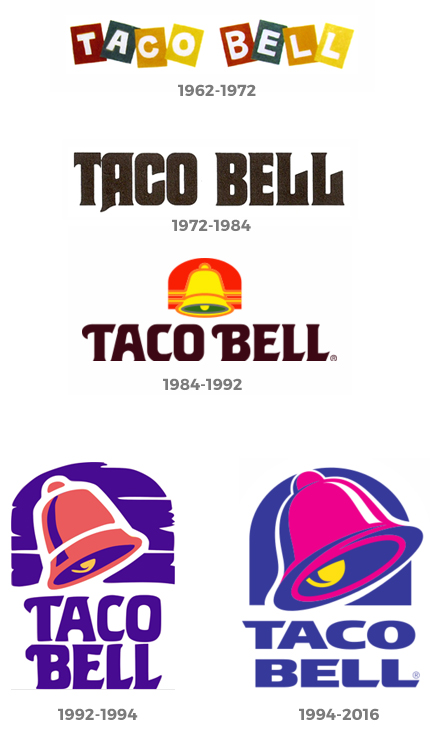 The New Taco Bell Logo
Taco Bell introduced a new logo designed by Lippincott and Taco Bell's internal design group, TBD at the opening of a flagship Taco Bell Cantina in Las Vegas, Nevada.
The new logo brings in a more modern look with a purple color for the bell and black for the type. The font choice seems a bit more modern than what the brand is known for. A more custom font choice would have been a better way to go. You can see the new Taco Bell logo below. What do you think? Do you think the new logo represents the brand as well as the old logo did? Tell me your thoughts by commenting below!