Creative Graphic Designer and Marketing Expert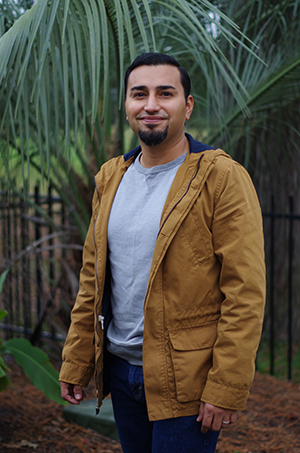 Jorge is the creative mind behind Giovanni Creative. His passion is what sets him apart and drives him to excel. He is constantly envisioning a bolder and brighter world, and works to create designs that mirror these visions. With over 12 years' experience in the marketing and design industry, his passion is the driving force when it comes to brand identity. He is living proof that anyone can accomplish their dreams with determination and skill. A true artist, Jorge has an eye for design that is apparent in his expansive portfolio.
Design isn't the only skill in Jorge's wheelhouse. He has experience in Print advertising, digital advertising, web, SEO, large format printing and is a production expert. He embodies the essence of an entrepreneur and is a true self-starter.
Did you know?
Jorge's passion for the culinary arts allows him to blend his two loves: creativity and cuisine. His ability to blend ingredients together can be seen as he blends different design concepts to create unique brand identities for clients.
Purpose & Experience
Giovanni Creative is the personal creative space of Jorge Giovanni Garcia. Here inspiration and creative run wild through his work and interests. This is where he gets to have a little fun and also share some of his thoughts and experiences through The Creative Blog. A blog that focuses on the creative field, as well as tech and other topics.
He has extensive experience in corporate branding, design and layout, web design, and strategy. His years of experience has helped him understand the needs of his clients and how to apply a solution. Without research, a project or marketing campaign is not guaranteed to be successful.
Where does his passion come from? Passion comes from everything he sees, touches and feels in our everyday lives. He has a unique appreciation for people, nature and the world we live in as a whole and use it to give back to the community and motivate others. Growth may not always move in leaps and bounds, but with a steady perseverance and unique designs he aims to expand his potential growth through the power of creativity, personal experiences, and research.