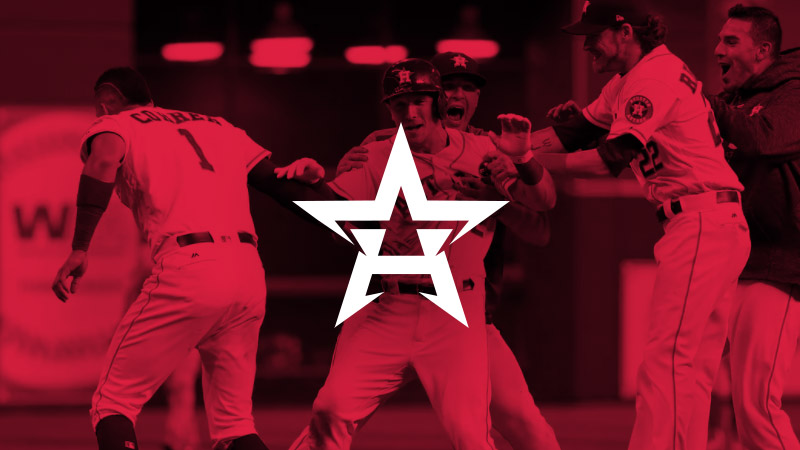 The Houston Astros have definitely made an impact in the Houston community this season by winning the 2017 World Series. They have been on fire this season and have won the hearts of thousands of people against the powerful L.A. Dodgers. The Houston Astros won their first World Series in franchise history after seven exciting games. This is a huge accomplishment and one to go in the history books.
FOR THE FIRST TIME IN FRANCHISE HISTORY, THE #ASTROS ARE #WORLDSERIES CHAMPIONS! #EARNEDHISTORY pic.twitter.com/lTo9MNqzVR

— Houston Astros (@astros) November 2, 2017
Even though the fans at the Dodger Stadium did not stay to see the celebrations of the Astros, the Astros celebrated in the locker room with lots of champagne and beer. Hey, they had a pretty good excuse to do so!
Houston Astros Logos Through The Years
The Houston Astros have a lot of history going back to 1964 when they were the Houston Colt .45s. They were an expansion team in American Major League Baseball's National League. That was the first season in franchise history. Harry Craft was the manager and they finished eighth in the National League with a record of 64-96, 36½ games behind the league champion San Francisco Giants.
The Houston Astros have been through several logos throughout their history and you'll be able to see below how much the logos have changed.
Logo Inspiration
How The Logo Idea Came About
All the excitement of the Houston Astros playing in the World Series got me inspired to design a concept to see if I could come up with a different idea or design utilizing my creative talent. I did look around to see if there were other logo designs for the Astros, but didn't really find anything, so I decided to go ahead and give it a try.
I have to tell you that I wasn't a huge baseball fan. I started getting more into baseball about a year ago after my son started playing the game and being around the kids every single game they played. I wanted him to experience what it was like to be in a real professional game and see all of the players play the game. So I took him to an Astros game one day and he really seemed to enjoy looking at what it's like to be there. After being involved in his baseball team for a couple of seasons and helping out the coaches I realized that I was beginning to really like baseball. It was much more enjoyable now that my kid was playing it.
I was thinking about the Astros logo icon as I was watching the World Series and got a thought in my head about a different way the logo or icon could be designed. I was thinking of incorporating the "H" in Houston and the "A" in Astros both in the same icon. Most people would have no clue about gathering an idea, let alone, design an iconic design that would incorporate these two letters. After lots of thinking about different concept ideas in my head, an idea came to me that I had to put on paper right away.
Houston Astros New Logo Concept
Now that we've looked at the Houston Astro's history and what their current and past logos have looked like we'll get to the main part of this blog post. The New Astros Logo Concept that I came up with while watching the 2017 World Series. The logo icon concept below can be found on my Instagram feed. Don't forget to follow me!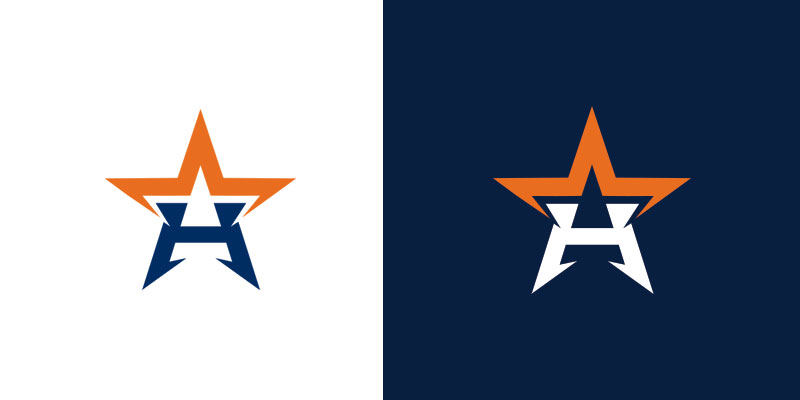 Houston Astros Baseball Cap Concept
I also designed a baseball cap concept that I think came out pretty good. It has a color scheme that incorporates an orange and blue color palette. Take a look below and tell me what you think in the comments at the bottom of the page.
You can also view more sports logo concepts here: Sports Logo History